When freshness and tradition go hand in hand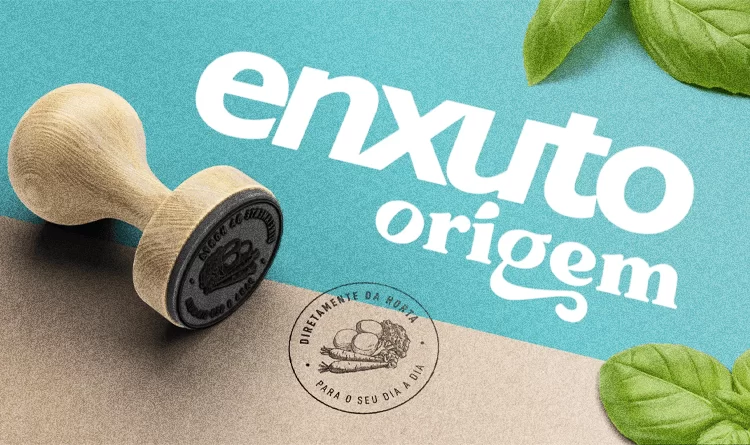 Private brands are no longer the cheapest options available on the market shelves. Today, in addition to accessibility, they celebrate quality.
An example of this is Enxuto, a private brand by a group that combines innovation and quality in its products. With a robust activity in the market, the group needed to make the commitment with the consumer in its portfolio tangible.
In the proposal to organize the Group's product, we created two sub-brands: Origem and desde 1963.
Freshness and naturalness
In Enxuto Origem, which involves the butchery, fish market, bakery, rotisserie, ready meals, and FLV (fruits, vegetables and greens) sectors, we prioritize an objective language and reinforce transparency in packaging, all to highlight the brand's quality.
The sub-brand's main purpose is to emphasize the naturalness and freshness, both related to the origin of the products. In the packaging, the Origem's claims are manifested as stamps, certifying the quality and tradition of the products.
Tradition and modernity
In desde 1963, a modern, vibrant and object language, illustrative image compositions and graphic elements are highlighted in the packaging. The elements, strategically distributed throughout the layout reinforce the brand's identification on the shelves, ensuring it stands out compared to the competition.
More than just a beautiful packaging, each project involves a lot of research, strategy and creative ideas to materialize the value proposition of each brand. The Group's Whole grape juice and Oatmeal projects were awarded at the Amicci Packaging Competition 2021.