What is the future of the snacks market?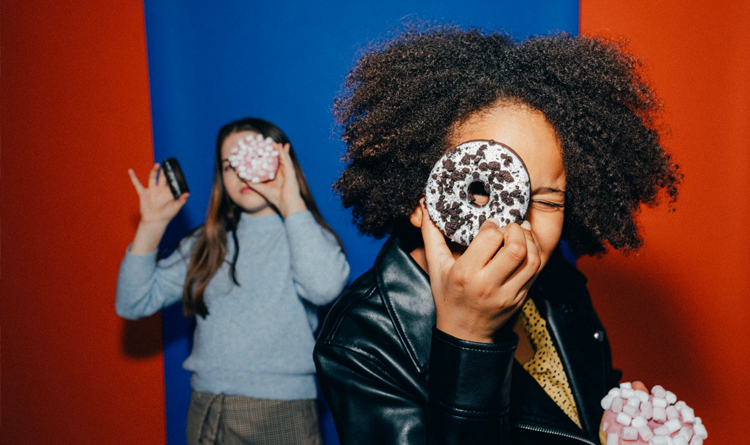 You may have already noticed how the healthy approach has been strengthening in the food sector. To give you an idea, according to a survey developed by RG Nutri in partnership with Techfit and released in April this year, 78% of Brazilians say they are more concerned with the quality of their food and are changing their habits. And this trend has also been transforming the snacks market.
Known for the snacks that take care of that hunger between one meal and another, this segment includes eight categories: sweet cookies, savory cookies, nuts and mixes, chestnuts, popcorn, chips and snacks, fruit snacks, cereal bars and pretzels. And if before they were seen as an option for a hectic routine outside the home, in the last few months, mainly, they have become allies of those looking for healthy options, even in the home office. To understand the factors that drive the sector and what trends are transforming our snacks, check out our article below!
What has been changing the snack market?
With so many changes in the routine caused by the pandemic, many people have had difficulty maintaining a diet routine filled with fresh ingredients. To get an idea, working mothers – who previously worked a double shift in a considerable part of the homes – have been even more troubled during the past few months, taking on the care of children full time and even more numerous household tasks. The only way was to resort to the convenience of industrialized snacks.
But what the industry has been showing is that ready-made snacks can also contribute to quality food, which has also changed the "face" of the sector. Alternatives such as sugar-free cereal bars, a mix of chestnuts and roasted vegetables have been gaining popularity among the public. So much so that a survey by Kantar Ibope, released in July 2020, pointed out that the consumption of healthy snacks has grown by 50% since the beginning of the pandemic in France, Spain, Brazil and the United Kingdom.
But despite this "little nudge" of social distance, it is worth noting that the strengthening of nutritious snacks is a trend that was already emerging even before the start of the pandemic. In 2019, the market research company Grand View Research showed that growing awareness of the benefits of healthy meals was already driving innovation in the global snacks market – which, according to the company, could reach U$ 32.88 billion by 2025. And these products have been increasingly aligning with new approaches to health care and food, as we check out below.
What are the trends for the snacks market?
With sustainable proposals and aligned with the health care practices that have gained public attention in recent years, companies have presented products that promise to make any snack tastier and more nutritious. Check it out!
Comprehensive health care
The growing demand for ingredients that help to take care of emotional, physical and spiritual health in a holistic way increases the demand for products with nutraceutical inputs – that is, isolated bioactive compounds, extracted from vegetables or animals -, functional and/or probiotics. Therefore, the line between supplements and functional foods is becoming increasingly thinner.
Who knows this well is Deux Foods, which offers cookies that help take care of immunity, enhance the production of collagen and improvement the protein intake.
Plant-based with lots of technology
More and more people are becoming aware of the importance of a diet rich in vegetables, not only for their own health but also for the planet. And to bring greater innovation and flavor to the plant-based segment, companies have been embracing the possibilities brought by technology. This is the case of the Popai foodtech from Rio de Janeiro, which uses artificial intelligence to develop vegan, practical and tasty snacks.
High in fiber and protein, the brand's snacks cater to athletes and people with dietary restrictions, such as diabetics and celiacs. Betting on local producers and high-quality ingredients, the company grew 673% between 2019 and 2020.
Upcycling, sustainability and flavor
Those who follow the fashion world know that upcycling – a process that transforms used pieces and leftover fabrics into new products and reinserts them in the consumer chain with added value – has been strengthening as an alternative to make the industry more sustainable. What few people know is that this trend has also brought new possibilities to the food market, as shown by the Pulp Pantry snack brand.
Motivated by the challenge of creating a tasty, nutritious and sustainable product, the brand uses stalks of cabbage and celery, which are left over from the production of juices, to produce baked cookies. The snacks are vegan and do not contain gluten or genetically modified ingredients (GMO).
You've noticed that snack time has everything to get even delicious, right? But beware: to stand out in this scenario, brands must commit to the use of quality ingredients, with cleaner processes and socio-environmental responsibility. After all, consumers look for brands that they trust, that help them not only take care of their bodies but also of their communities and the planet.
To communicate this care and continue to generate value for their audience, it is necessary for brands to use resources that only strategic design can offer. To tell how this job works and what its benefits are, Pande was present on Band's Mundo Empresarial program. Come check out the article on our Instagram and LinkedIn!