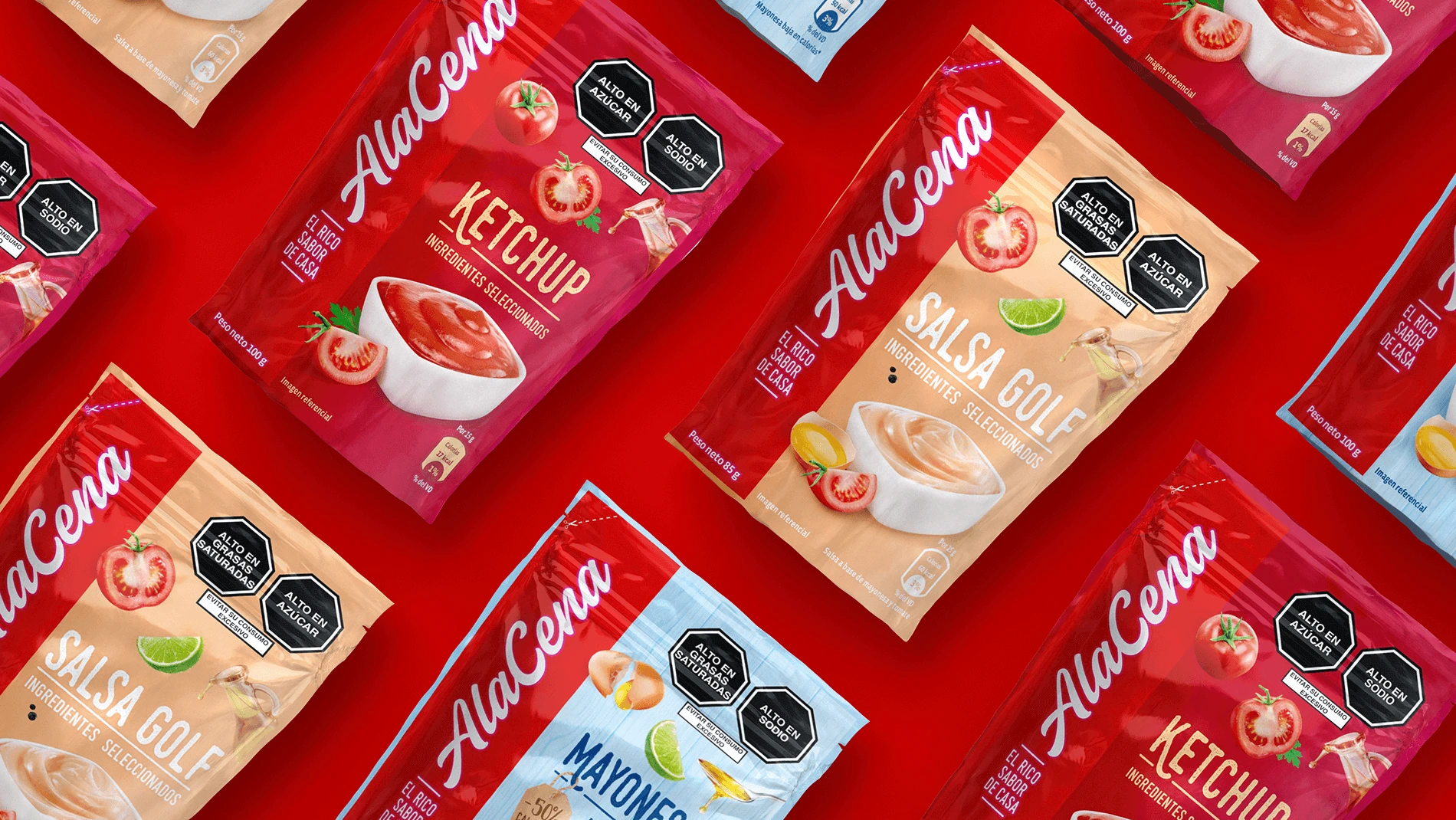 AlaCena, leading brand in pot salsas in the Peruvian market, owned by Alicorp, a company with over 60 years in the market and present in 9 countries in Latin America.
How to enable a leading brand to continue growing? This was the biggest challenge of Pande when starting the redesign project of AlaCena. In a consolidated and disputed scenario, the traditional Peruvian brand sought innovation and a new strategic direction.
Within this direction, the brand should expand its target, becoming even more attractive to shoppers and consumers. With this goal, it has invested in raising its value perception with a more modern visual identity.
It was also important that the consumer could easily identify each of the product lines and be positively impacted at the points of sale. Therefore, the difference from the competition should be clear and significant, meeting the main request of the project: turn AlaCena into an iconic brand!
By analyzing the brand and its products, we identified that the portfolio had a strong growth. But this expansion took place irregularly, generating difficulties of standardization and consolidation of the visual equities of the brand.
The redesign of the logo brought a lifting motion that preserved the predominant red color and renewed the cursive letters, making it look younger and more readable. To solve the graphic architecture of the portfolio, we created a structure in which the brand was applied vertically, generating a disruption both in the form of reading as in the packaging structure. The layout of the elements was much more delimited, leaving a defined area for the brand and another free area to better work the difference between each of the lines.
To display the premium aspects desired, all lines present, in a proprietary and irreverent way, the natural ingredients of each recipe and complementary elements in the background. In the line of Peruvian salsas, for example, we use graphic elements that value the culture of the country and a scale that determines the spiciness of the salsas.
The modernism of the new layout facilitated the identification of AlaCena, ensured its uniqueness and maximized the impact of its packaging at the points of sale.