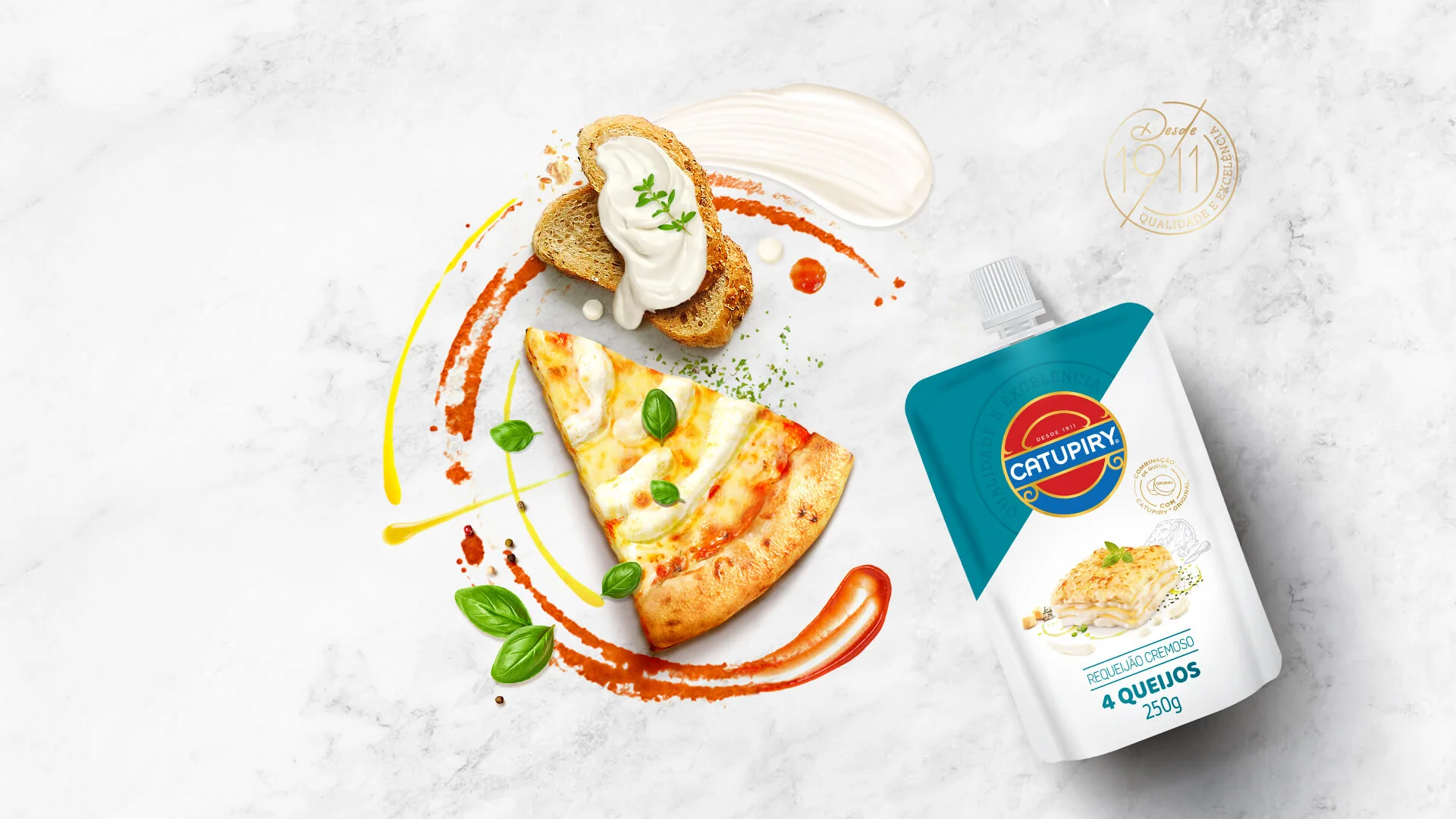 In an ongoing challenge to remain one of the most beloved and remembered brands by Brazilians, Catupiry, a century-old brand and true national icon, a by-word in its category, updated its positioning and portfolio strategy.
In this context, our challenge was to realign the visual language of the packaging with the new positioning, updating the work previously done by us, in 2015, and from the perspective of the current context, create a perception of value up to the standard of this iconic brand in its 110 years of history.
With a focus on valuing its tradition and at the same time updating it to the modern context, we sought answers through the analysis of the consumers' perceptions about the brand: For them, the appreciation of Catupiry does not only happen due to the uniqueness of the flavor and quality delivered, but also, for the potential and versatility of its products. This "ingredient" inspired us to express gastronomic creativity as a motto to contextualize the redesign of the packaging. From this understanding, the techniques of Food Design were the "spice" that was missing to further enhance the transformative essence of Catupiry. In the new layout, the appetite appeal of the packaging comes with an artistic refinement and a touch of inspiration that extol the excellence, quality and experimentation of the unique flavor possibilities that the brand promotes.